LUNCH IS SERVED BETWEEN 11.30am-2pm TUESDAY-FRIDAY
Not far from Gothenburg and also just outside of Alingsås Center is Nolbygård organic bakery and café located. On a farmyard with ancestors from the beginning of the twentieth century you´ll find a blossoming oasis of ecological, social and economical sustainability. We have tried to recreate a setting which was typical of that time with everything from old fashioned poppy wallpaper to beautiful seating, just to bring out and feature the centennial history of the house.
On Nolbygård we are passionate about ecology and sustainability and are therefor aiming to be 100% ecological. In Sweden there is a certain ranking and labeling for how well you achieve to be ecological and we can proudly present us to be the highest labeling of three. In the bakery we make everything from scratch. The vanilla cream are made on the stove, the cardamom is being milled just before the buns are baked and the mazarin tarts are pressed out and filled by hand. All the bread, cookies and buns are baked on ecological and locally produced flour and grain from "Wästgötarna".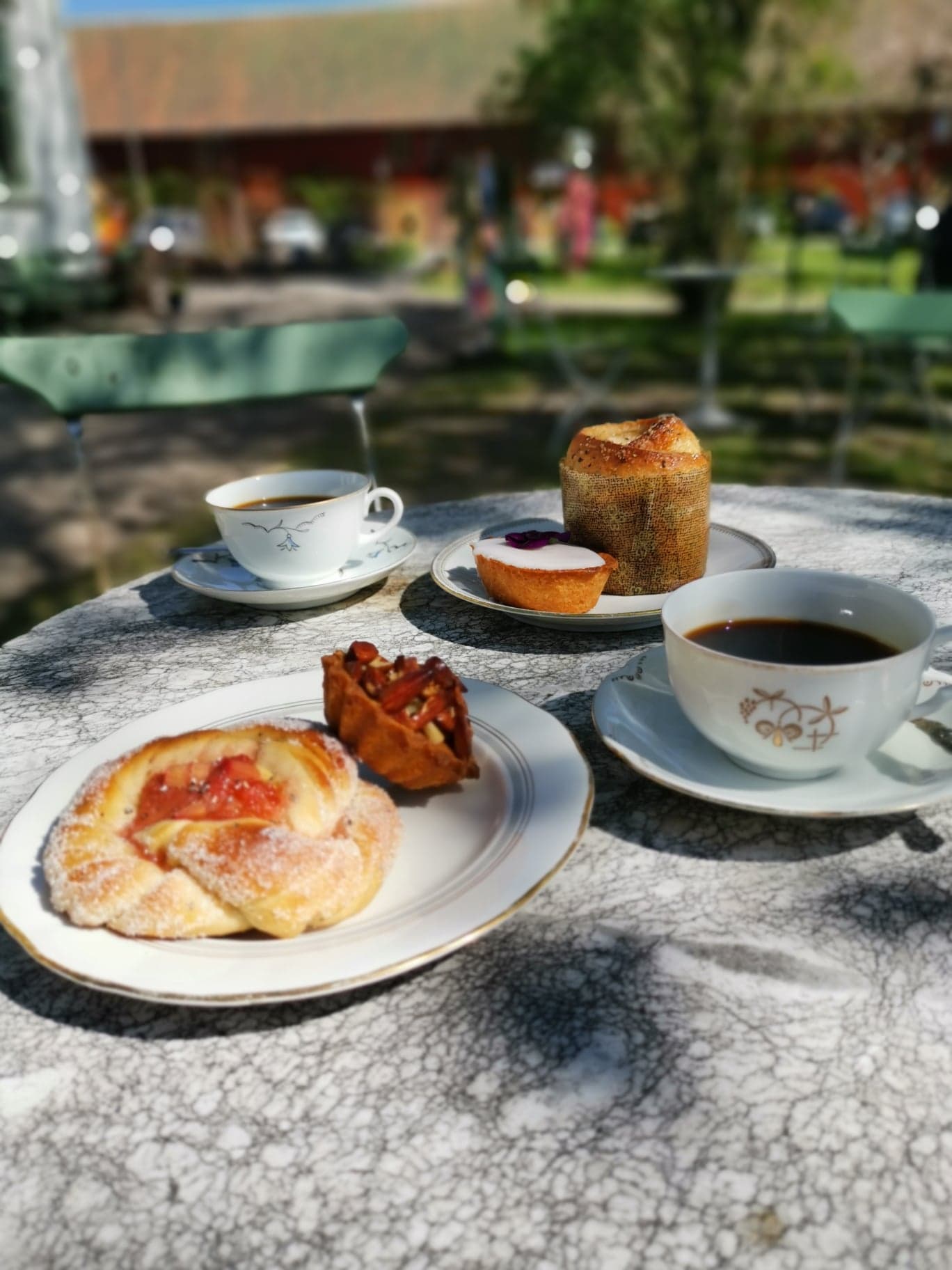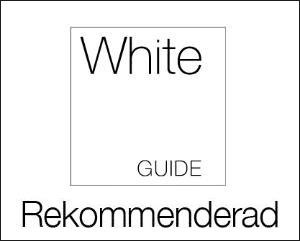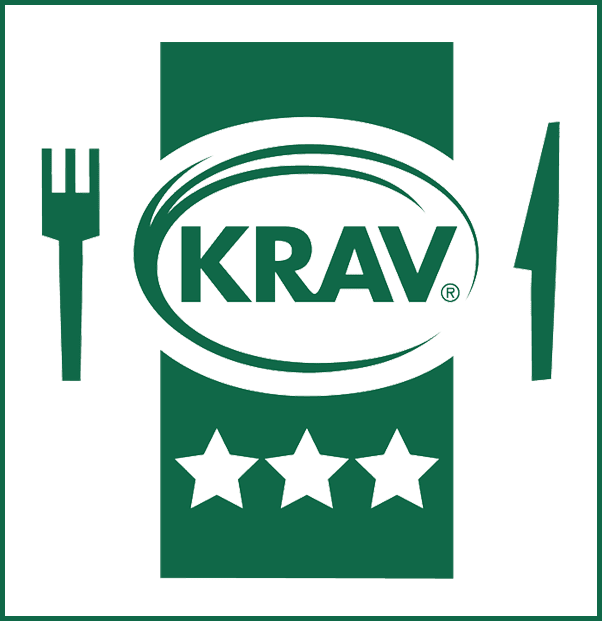 Everyone are welcome to us, even dogs. A small staircase of stone are leading up to the door to the café and when needed there is a ramp to bring out so that everyone in the company can come inside. Inside the café there are seating for about 50 guests and also a space especially for the kids to play at. This also is working as a stage for different music events. When the whether allows we offer a big yard with more seating. There is the place to sit along the housing wall and catch the first sun in the lovely spring or to cool down in the shade under the big linden during the hot summer days.
During weekdays we offer an ecological soup buffet. We always serve two different kind of soups and you are more than welcome to taste the both of them. If you prefer something else we offer different kinds of sandwiches and for the ones who are longing for something good and sweet you are absolutely in the right place. The table with different cookies are ready and enticing with everything from sugared cardamom buns and sweet, enjoyable and classic pastries of all kinds.
Sincerely welcome to us at Nolbygårds organic bakery and café – it doesn´t get any tastier than this!
This error message is only visible to WordPress admins
Error: There is no connected account for the user nolbygardsekobageri.